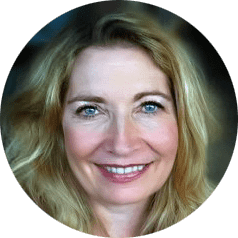 Affiliations
I can work on both union and non-union projects. Memberships: Actor's Equity, SAG-AFTRA. 
Professional Representation
I am represented by these agencies for commercial work in the following markets:
HOUSTON MARKET
Pastorini-Bosby Talent Agency, Inc
Katy Carroll
713-266.4488 Ext100
katy@nullpbtalent.com
FLORIDA MARKET
Play Talent Agency
Diane Schorsch
414.688.8564
diane@nullplaytalentagency.com
CHICAGO/MILWAUKEE MARKET
Lori Lins Talent Agency
Christie Martino
414.282.3500
voice@nulllorilins.com
Actor, Singer, Voiceover
As a professional singer/actress turned pro voice actor, I have a versatile range and will deliver the results you want in the style you are looking for.
I can move easily from the compassionate Mom or real-person hospital spokeswoman; from high energy casino voice to sultry, chocolaty reads; or to the medical authority voice needed for an e-learning module for nurses, physicians, or patients.
Nurse
And, as a registered nurse (licensed and practicing in North Carolina), I am uniquely qualified to voice medical narration projects. I bring real credibility to the medical voiceover world, having a BS in Nursing and bringing years of clinical practice to the table.
I have over 15 years of professional voicing experience and can bring an intuitive understanding to your message. I strive to rise to the challenge of each script. Equipped with Source-Connect and ProTools, my professional home studio has what you need for a flawless sound.
Let my years of bringing complex characters to life, both as a performer on-stage and as an enthusiastic voice artist, help your next project reach its full potential.
Liz Aiello
Home Studio
My home-studio has Source-Connect for live-session recordings at your convenience.
SURCE-CONNECT
Primary voiceover microphone:

 

Neumann TLM-103

Sound recording and editing software: ProTools
Supported audio:

 

MP3, WAV, AIFF, other standard formats
Turnaround: usually

 

within 6 hours or less 
I can also ship finished files on a CD.
Do You Have Other Voice Projects?
Commercial Voiceover
Character Narration
Technical Narration
Audionbook Narration
Telephony/IVR/Message On Hold
Medical Narration
Liz is a veteran voice talent with over 15 years of experience. In addition to her acting experience, Liz is a registered nurse actively working in the healthcare industry. This makes her both uniquely qualified and routinely hired for medical narration and other healthcare industry voiceover projects.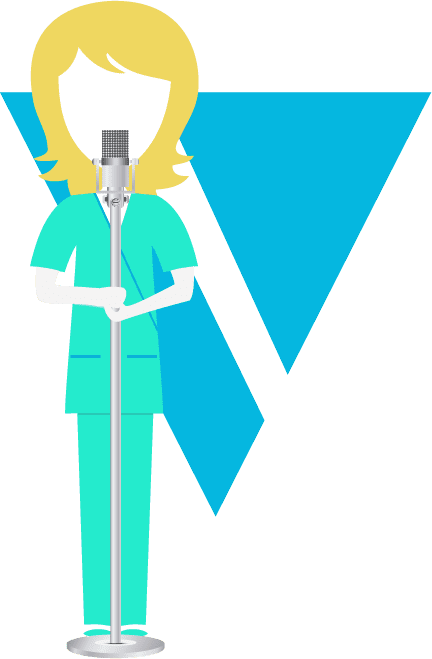 We've had great success in using Liz Aiello as voice talent on hundreds of on hold messages. Clients like her unique sound, and as the owner of the business; I've found her extremely reliable even when we've requested "extra-fast" turnaround of our projects.
Tom Talbert
Imaging On Hold
Charlotte, NC
When I think of Liz, I think of versatility. She's has a smooth, rich, professional voice for announcer jobs, yet can seamlessly shift into great characters. She'll even sing for you–in fact, you should probably write in a singing part just so you can hear her. Why not get the whole package?
Tom Chmielewski
Hot Gnu Creative
From the beginning, Liz has given me exactly what I need for my radio spot production: a unique-sounding, expressive character or announcer performance. She's available on short notice, she's fast, she's easy to work with. She's a pro. What's not to like?
Dave Labrecque
Labrecque Creative Sound
Working with Liz is a breeze. She's got a great understanding of how to interpret and deliver copy, and she sounds great doing it – what more do you need?
Jay Patrick
Audio Engineer / Producer
SunSpots Productions
Can Liz read your script as if the words are coming from her heart? Yes she can. And that's why we've booked her on over 600 jobs in the last five years.
John Brooks
ProComm
Start a Voiceover Project
Contact Liz Aiello for a free voiceover quote. Live sessions available through
SURCE-CONNECT
.